Museum Spotlight | Frequency Movie Helmet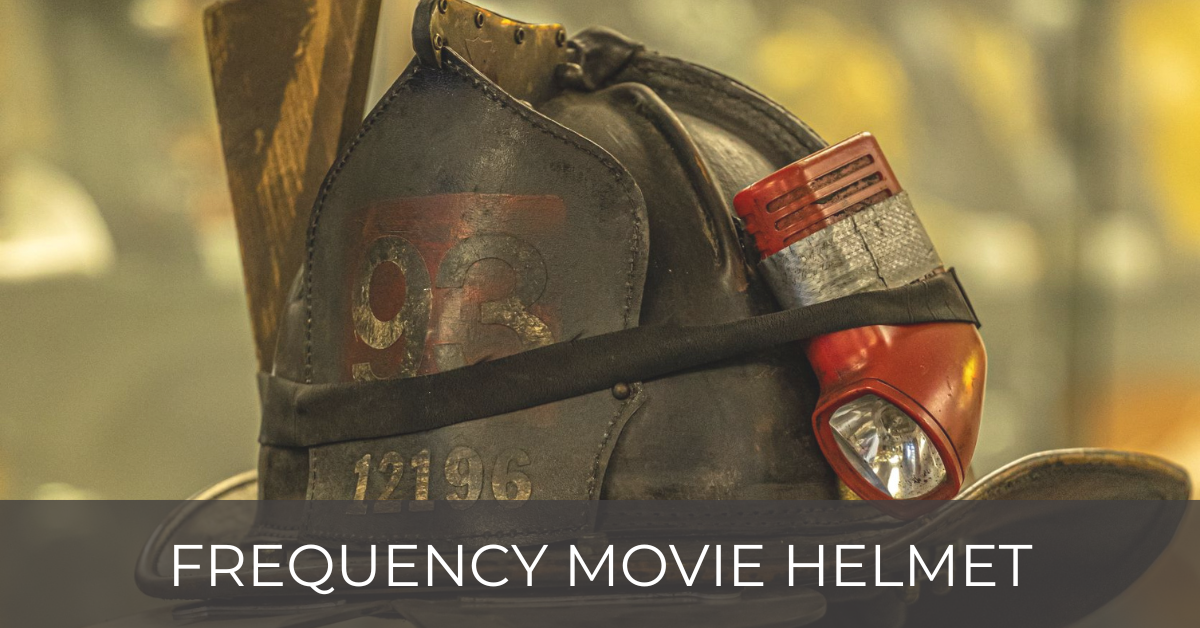 We have many helmets on display that were featured in film and television! This helmet is a TL-1, the predecessor to our popular
TL-2 Traditional Leather Helmet
, and was featured in the 2000 sci-fi film, Frequency. The production company reached out to Phenix asking if we could make them helmets for the movie. We produced several TL-1's and provided them to the company brand new. The props department then aged the helmets, added accessories, and customized the helmet for each actor. 
This specific helmet on display was autographed and worn by Dennis Quaid, the lead actor of the film. 
What's the film about?
The film follows John Sullivan, a homicide detective in New York City who accidentally discovers a cross-time radio frequency on his late father's ham radio, which allows the two to speak to each other across time.
The night before the anniversary of his father's death during an intense aurora borealis, John has a conversation via radio about the 1969 World Series. He then realizes that he is talking to his father in 1969 and is able to warn him of the mistake that led to his untimely death. In 1969, Frank, John's father, heeds the advice and is able to survive the incident that had previously killed him. 
The film follows John and Frank in separate timelines and how the future and past change with each interaction. 
The film stars Dennis Quaid as Francis Patrick "Frank" Sullivan and Jim Caviezel as John Francis, "Johnny" Sullivan.
COME VISIT US
We are open Monday - Thursdays from 9 am to 5 pm PST. 
ABOUT OUR MUSEUM
Our museum is free and open to the public! As a manufacturer of personal protective equipment for first responders, we are proud to display the largest collection of fire service memorabilia west of the Mississippi. Our full collection is not on display, but we are constantly rotating new pieces in to keep the collection fresh. 
Ask the front desk about a tour with our founder.
Leave a comment