Phenix Technology Creates Custom Leather Helmet in Memory of the Charleston 9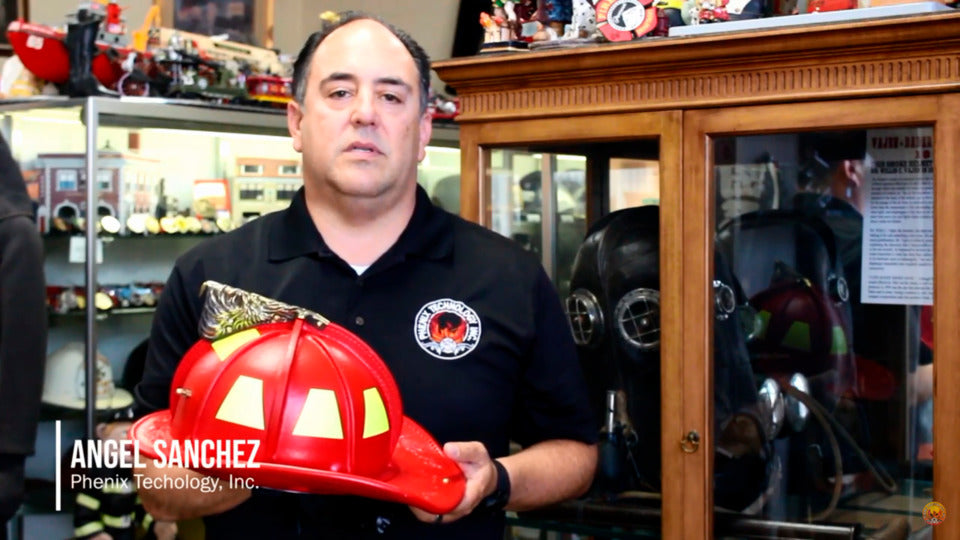 RIVERSIDE, CA. — Phenix Technology, Inc., a 47-year old Inland Empire firefighting equipment manufacturer, has created an exclusive custom TL-2 leather firefighting memorial helmet in honor of the Charleston 9. This helmet was created exclusively for the Charleston Fire Department.
The exclusive helmet features a unique Charleston 9 logo on the rear brim that was created in memory the 9 Charleston firefighters that were lost on June 18, 2007, in the Sofa Super Store Fire. Each helmet created will feature a 3-digit serial number with the very first helmet starting at serial number 010. The first 9 helmets will be dedicated to the Charleston 9 and will be placed inside of a new Charleston fire station that will be built in the near future. These helmets will be exclusively manufactured for Charleston firefighters.
"Phenix Technology, Inc. was honored to have been asked to create this helmet. It will serve as a constant vigil for those who were lost and as a symbol of remembrance for the amazing men and women of the City of Charleston Fire Department. May we never forget our brothers, and may their families find peace knowing how deeply each of them were loved and how much they are missed today," said Angel Sanchez, Jr, Director of Global Operations for Phenix Technology, Inc. This helmet is now available exclusively to City of Charleston firefighters.
About the Charleston Sofa Super Store fire
On June 18, 2007, a warehouse located at 1807 Savannah Highway in Charleston, SC, caught fire. Charleston firefighters arrived on scene within 3 minutes of the alarm. They initially focused on extinguishing the fire in the loading dock area with a secondary effort to search for and evacuate the people inside. Firefighters began to enter the showroom with clear visibility; however, an exterior door was opened near the fire which allowed the fire to enter the showroom.
After receiving a 9-1-1 call from a trapped employee inside the warehouse, the firefighters directed their attention towards the rescue. The showroom area of the store then experienced a flashover which contributed to the rapid deterioration of the structural integrity of the building. The roof collapsed minutes later with many of the firefighters still inside. Nine Charleston firefighters were lost.
For more information about the Charleston Fire Department, click here.
For more information about Phenix Technology, Inc., click here.
1 Response
Leave a comment