Museum Spotlight | Ray Russell's 1995 First Due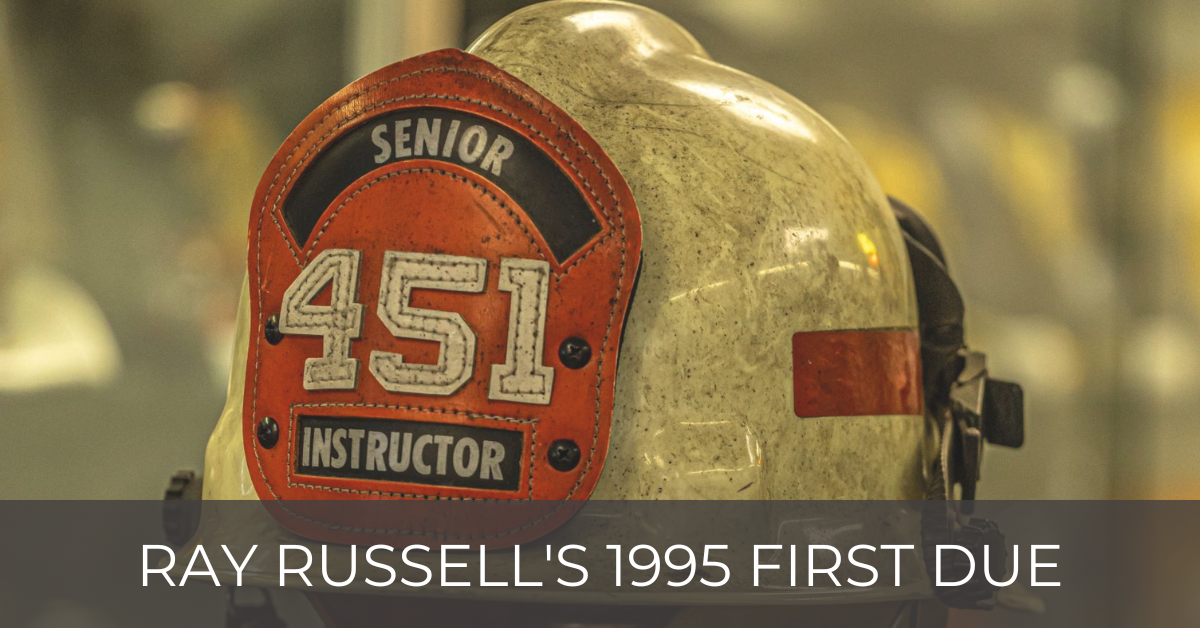 This was the helmet that our founder, Ray Russell, used in service during his time as Assistant Chief and Senior Instructor for fire control 3. In 1957, Ray began his career in the fire service as a volunteer firefighter in Norco, CA. By the end of his career, he was a State Fire Marshal in charge of training for Southern California. This is the very helmet he wore for 27 years working for the State Fire Marshal's Office.
During Ray's career, he also spent 30 years as a Volunteer Fire Captain with the Riverside County Fire Department. In total, Ray has more than 50 years of service. In fact, Ray is so highly regarded in the community that his red First Due helmet, worn during his time volunteering for the Home Gardens Fire Company, is currently sitting in the Smithsonian Institute as a representation of a modern, California style fire helmet.
This is one of the many helmets featured in our fire museum. Feel free to stop by in visit us if you are ever in Riverside, CA!
COME VISIT US
We are open Monday - Thursdays from 9 am to 5 pm PST. 
ABOUT OUR MUSEUM
Our museum is free and open to the public! As a manufacturer of personal protective equipment for first responders, we are proud to display the largest collection of fire service memorabilia west of the Mississippi. Our full collection is not on display, but we are constantly rotating new pieces in to keep the collection fresh. 
Ask the front desk about a tour with our founder.
1 Response
Leave a comment