Phenix Technology, Inc. and FoxFury Lighting Solutions Announce A New Partnership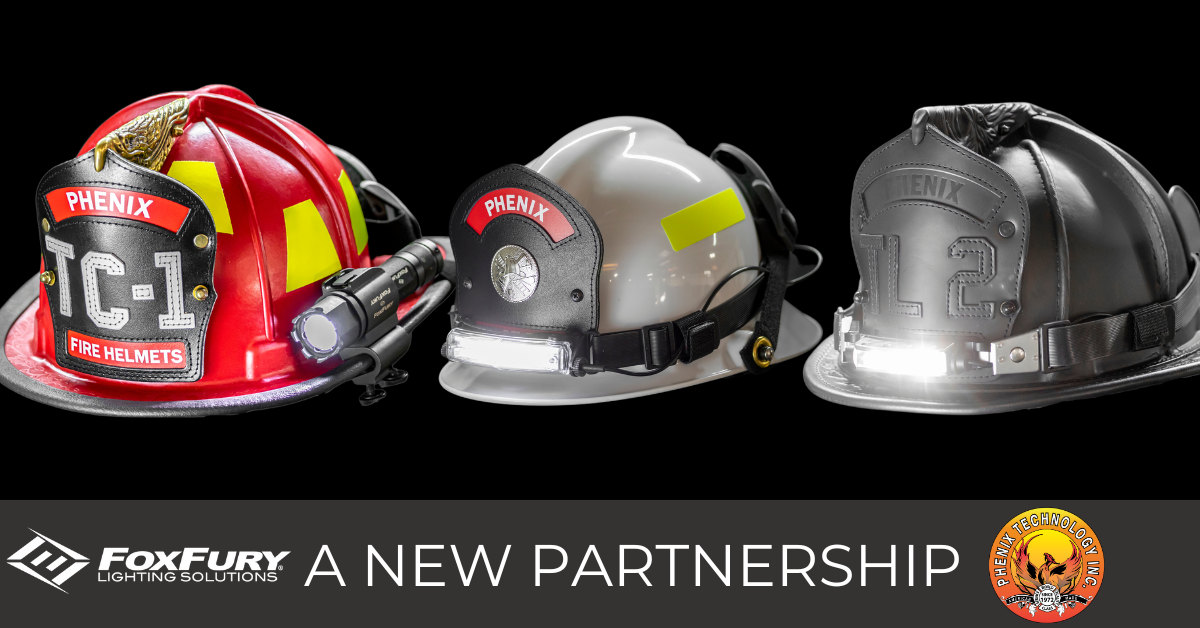 RIVERSIDE, CA — Phenix Technology, Inc. is pleased to announce their partnership with FoxFury Solutions, an industry leader in lighting solutions. The symbiotic relationship between Phenix and FoxFury will allow both companies to provide full solutions to the first responders they serve. World-class customer service, top quality products, and lifetime relationships, are just a few of the values that align both companies.
"As important as safety lighting and firefighter helmets are to each other, FoxFury and Phenix are perfect partners for developing strong protection solutions. We are looking forward to working together to ensure every firefighter returns home after their shift", said Angel Sanchez, Chief Executive Officer at Phenix Technology, Inc.
FoxFury and Phenix products are used by firefighters and first responders worldwide. The new partnership between companies will offer growth into new U.S. and international markets. There is no shortage of knowledge or experience between the two companies; each will be celebrating milestone anniversaries this year, Phenix their 50th and FoxFury their 20th.
"We are excited to welcome Phenix Technology as one of our partners and our team is looking forward in working together to provide solutions for our customers", said Maria Cugini, Director of Sales at FoxFury Lighting Solutions.
Phenix Technology, Inc. is honored to partner up with the dedicated and impactful individuals of Fox Fury Lighting Solutions. This partnership is much more than a business relationship, it's a commitment to better serve first responders with our products and personnel.
Leave a comment