Why Do We Hire Veterans?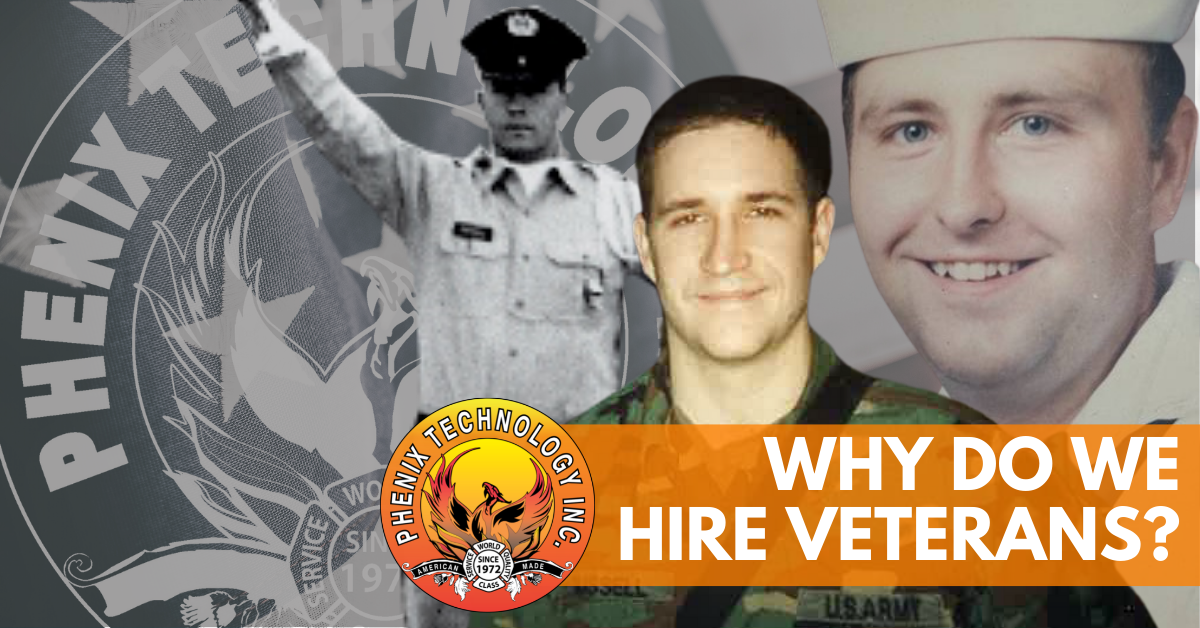 Phenix Technology, Inc. is proud to be an equal opportunity employer of people from all walks of life including our nation's heroes. National Hire a Veteran Day was established to raise awareness of civilian employment for transitioning service members after their military service. 
Why hire a veteran? Veterans bring so many wonderful qualities to the workforce: leadership, teamwork, dedication, and resiliency. Veterans also bring more work experience to the table than the average college students. They have served cross-culturally which allows them to thrive in diverse work environments. Phenix is lucky to employ several veterans and immediate family members of veterans, and we hope to add more veteran service members to our family in the near future. 
Interested in working with us? Check out our current career opportunities here: 
https://phenixfirehelmets.com/pages/careers
Leave a comment